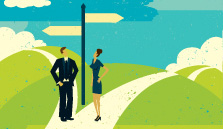 by Una Hearne. The reason I have avoided using psychometric tools in coaching and personal development is that I actually believe people know more about themselves than any tools or other people can tell them. Radical concept I know! Good quality personality profiling tools like DISC or Myers Briggs are ok and can provide some insight. However they are most useful in demonstrating that individuals are different (no kidding!) and equal. Not right or wrong, just different. This realisation is essential for us to understand each other and to work and live successfully together. The problem with ...
by Una Hearne. How does any human being make anything happen? How do you get to work in the morning? How do people get married and have children? How do you operate your mobile phone? How did you eat your last meal? How do you put your socks on? How do you figure out what you want to do with your life? Believe it or not the unconscious process by which you make anything happen works in the same way for every one of these things: You decide what you want You plan how you will make it happen You ...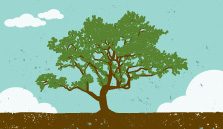 by Una Hearne. Yes, lovely friend Sinead, this is rich, coming from me! :-)  However, ploughing on... We all know we should. We all want the health benefits. Most of us find it hard to integrate exercise into our lives. To those of you who do, good for you, it does take effort. We often forget that people who keep in shape are making a choice and doing the work. We say things to make excuses for ourselves, 'It's easy for them!' 'They enjoy it' 'They were born skinny!' as if we are exempt because it's not for us, we ...