by Una Hearne. Continuing with simple practices to change your mindset, this one is about questioning your limiting beliefs. This is not about trying to live in a fantasy world where you believe in candy floss clouds and unicorns, although your welcome to if it helps. I'm talking here about believing the truth. Your truth. Taking your limiting beliefs and really examining them to see if they are true. If you are not sure what a limiting belief is or which ones you have, finish the following sentences. Don't think too much just note the first ...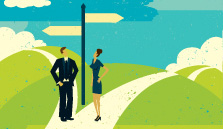 by Una Hearne. Our beliefs about money and ourselves are reflected in the state of our finances. Our abilities to earn, spend and save. (Oh no!!!) A large part of our belief system comes from the family and culture we were brought up in. We will often follow patterns that we have experienced around us (or rebel and do the opposite). For example, if you believe rich people are inherently bad or horrible people, you will subconsciously prevent yourself from becoming one of them. On the other hand, if you believe poor people are ...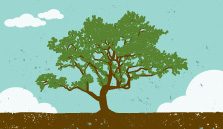 by Una Hearne. Your perception is your reality. There is no such thing as objective 'reality' All of our experience of life happens in our minds. We take in information about the world, other people and events through our senses. This information is filtered by our brains. We make sense of it through the unique lense of our individual values, beliefs and experiences. This is why the same event can mean totally different things to different people and provoke very different feelings. For example, redundancy or business closure is interpreted by some people as a ...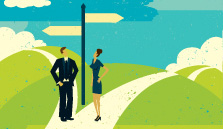 by Una Hearne. Sometimes in coaching it's not about big dramatic external change like a change of career, moving country or starting the next multinational corporation. Sometimes a small internal shift can change your life. A change of perspective, a shift in beliefs, a re-direction of strategy. Clients often come to coaches saying they want to change career, to do something completely different, they are bored or fed up or never really wanted the career they have. Some do change to a completely different area, some change aspects of their career and some change nothing ...