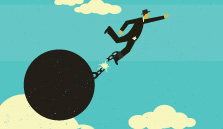 by Una Hearne. With the disappearance of most permanent, or at any rate, life long jobs, many more people are having to come to terms with job hunting on a regular basis. I've been coaching people for 8 years, job hunters and entrepreneurs amongst others. The similarities between the process of getting a job and running a business are interesting. What do you think? You have to know yourself and your product/service/offering inside out. People buy you as much as what you are offering. They want to know how you can make their life better. ...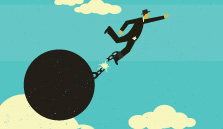 by Una Hearne. Ok, so if you want to start your own small business but you think the whole financial side is beyond you... listen up! For the vast majority of you reading this - it is not beyond you. Most small business owners are not natural accountants and don't like the figures. However, it is essential you understand the figures in your business. You can delegate the work if you can afford it, but you still must understand what is going on with the numbers - ignorance can be bliss but can also lose ...
by Una Hearne. So here I am sticking my neck out. Publicly. I am in business officially two years and my first business plan didn't work. I made very little money and had to borrow to keep going and try the next plan. I have invested over 200k in education and sacrificed earnings in the past 10 years at a rough guess. I've invested many thousands of hours in my learning, development and my work. I'm earning now but it's not quite sustainable yet. I could run out of money. This kind of financial uncertainty unnerves me ...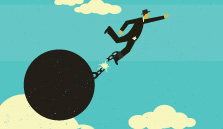 by Una Hearne. Flagrant use of attention grabbing title. Apologies. Of course there is no easy way. I am good at asking people for advice and help. So when I started my business I found successful clever people and asked their advice. Let me tell you what I have learned about setting up a business: There are a few standard things everyone tells you - and they are right: Do a business plan; Understand the money and keep the accounts straight; pay your taxes correctly; Make sure you know what you need to about the law ...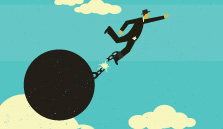 by Una Hearne. Really? I don't think anyone actually hates networking. Controversial! I think the fact that most people say they hate it comes from a misunderstanding about what networking is. Most of us agree that networking is a key part of most aspects of work, from getting a job or starting a business, to gaining promotion or new clients. But what do we really mean by networking? The truth is networking events have their place, it is a way to meet new people in an appropriate environment but they are not where most networking happens. ...