by Una Hearne. How much money you have. How many friends you have in reality, or on facebook. Failure. Success. Your qualifications or experience. Your children's achievements. What you look like. How nice your home or your car is. What other people think of you. How long it takes you to do anything. Whether you are in love and/or have a partner. Your holidays. Your work. The state of your health. How many obstacles your perceive and overcome. Your level of confidence and self belief. Whether you have a dream and whether it manifests. I could go on... Are you arguing with me in your head? Have I upset you? Excellent, read ...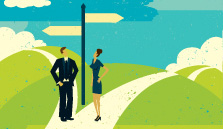 by Una Hearne. Who are you? Right now, today? This is a core question in personal development. The foundation of all coaching is who are you and what do you want? Self knowledge and awareness grounds you. To know who you are and what you stand for means that in turbulent times you can navigate your life with confidence. It means in the midst of chaos you can make the best choices for yourself. Everyone experiences times of success and times of turbulence. Those who know and love themselves fare better, they adapt more easily ...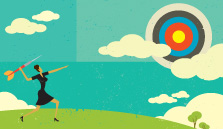 by Una Hearne. Some definitions: Non performance of something due, required or expected Subnormal quantity or quality (of crops for example) Non functioning (of machine for example) Unsuccessful person or thing. Ok, I can accept a human being can fail to do something. I can see a crop can fail and I get that a machine can fail to work. And I know there is a feeling of failure when something does not work out the way you planned - I've felt that! (Of course a feeling is a feeling, not a fact.) But the more I examine failure in relation ...