by Una Hearne. The practices which improve your quality of life tend to be so simple we dismiss them. That's a pity since they can make a huge difference to our quality of life. Today, I'm going to suggest reframing as a practice. Your experience of life happens in your head. Your perception and interpretation of life is your reality. Now, some events and behaviour will trigger instant negative emotions in all of us - betrayal, bereavement, disappointment etc. These initial reactions and emotions are quite natural. They are not the majority of your life experience ...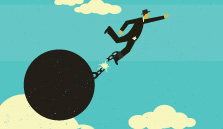 by Una Hearne. Is this a cultural thing or a human thing? I am most familiar with Irish and English people and there is an attitude bred into a lot of us that talking about ourselves in positive terms is a bad thing. It is considered far more virtuous to be modest and to underplay our achievements. In most public situations this is fine, it is true that we find a boastful or self absorbed person tedious or even obnoxious. On the other hand if we don't ...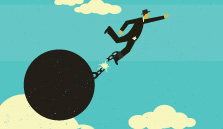 by Una Hearne. You send out CVs, you apply for jobs, you do interviews and... months later, still nothing. What happens? You feel rejected and lose confidence. This lowers the quality and impact of your applications and interviews, which means you have less chance of getting a job and so it spirals on. The key thing in a job hunt is to maintain your confidence so you consistently perform at your best. Easy to say I know. It means not allowing the process of job hunting to get you down or let negative ...