by Una Hearne. (Every time I talk about plans or visions or goals I feel the need to preface it with this: Don't get caught up in the words - if you don't relate to the word Vision, substitute in your mind whatever word works best for you, dream, strategy, objective... OK? Thanks :-)) So you put the work in and figured out what you want in life. You have a big Vision and a Plan. You are barrelling along making your dream life / job / relationship happen when, wham, all of ...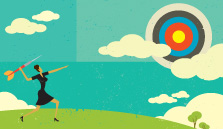 by Una Hearne. In one sense it's easy to be a hero in a war - just turn up. (No, I'm not saying war is easy I'm saying in an emergency doing anything makes you a hero automatically!) It's a lot harder to feel like a hero if your life seems ordinary to you. This is not because you are not a hero, this is simply because we don't give medals to ordinary people or celebrate our ordinary lives. Being an everyday hero often means not being noticed, or being taken for granted - by ourselves ...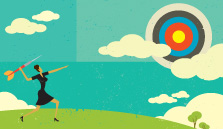 by Una Hearne. What if you just don't know what you want? What if you're not sure who you really are? Lots of people will say you need to know the answers but then can't tell you how to figure it all out. These are key questions, you can't go after what you want if you don't know what that is. And you can't know what you really want if you don't know who you are and what makes you happy. I specialise in this area because I could never resist the big questions. I have developed ...
by Una Hearne. How does any human being make anything happen? How do you get to work in the morning? How do people get married and have children? How do you operate your mobile phone? How did you eat your last meal? How do you put your socks on? How do you figure out what you want to do with your life? Believe it or not the unconscious process by which you make anything happen works in the same way for every one of these things: You decide what you want You plan how you will make it happen You ...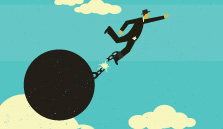 by Una Hearne. Flagrant use of attention grabbing title. Apologies. Of course there is no easy way. I am good at asking people for advice and help. So when I started my business I found successful clever people and asked their advice. Let me tell you what I have learned about setting up a business: There are a few standard things everyone tells you - and they are right: Do a business plan; Understand the money and keep the accounts straight; pay your taxes correctly; Make sure you know what you need to about the law ...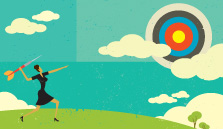 by Una Hearne. 'You just need a bit of will power'. Common cry. Well, what if I'm no good at will power? And I can assure you, I'm not. What then? Will power, at best, only works for short periods of time. It is only useful in that couple of seconds when you are choosing between immediate temptation and long term benefit. While it can be useful to help you make the right choice or get you back on track when distracted, will power is not a sustainable or reliable force over time and it takes ...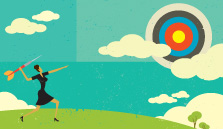 by Una Hearne. There are thousands of planning theories, methods, models and templates. And there is one very good reason why no particular way of planning works for everyone - human beings are not robots. Most of the theories, methods, models and templates have merit and will work for some people. Usually people who are like the person that designed that particular way of planning. There are basics that need to be in any plan and the more people involved in implementing a plan, the simpler and clearer it needs to be. Everyone involved ...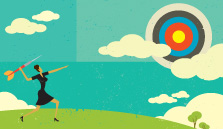 by Una Hearne. (Note I always use the word vision - if you don't like this word or it doesn't resonate with you please substitute whichever of the following you prefer:  goal, dream, outcome, mission, objective, desire, aim, target, intention, destination). It is good practice to have a vision for your life. To be a conscious participant in creating your life. The important thing is to have a specific direction to set off in. The next most important thing is not to be too rigid about the outcomes. Hold your vision lightly, be prepared to adapt ...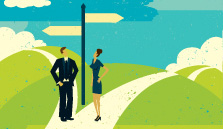 by Una Hearne. The way the coaching process works, in essence, is simple. 1 You imagine what you want / where you want to be. Create a vision. 2 You assess where you are now and what resources you have. You generate options and plan how you are going to achieve your vision. 3 You take action and deal with obstacles along the way. (Note I tend to use the word vision - if you don't like this word or it doesn't resonate with you please substitute whichever of the following you prefer:  goal, dream, outcome, mission, ...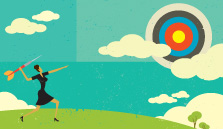 by Una Hearne. By authentic, I mean right for you, in your life. And by dream, I mean dream, vision, aim, outcome, goal, plan, wish, desire - whatever word works for you and means 'the way you want you and your life to be'. Like all life choices, whether to pursue a dream or not is a personal judgement call. However, over the years I have learned there are some key characteristics by which you can recognise if a dream is authentic, the more of the following that apply the more likely you should ...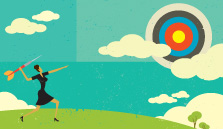 by Una Hearne. We talk about and act as if this current recession is a disaster. Of course, in many ways it absolutely is. It has created plenty of financial hardship through redundancy and cuts. However, it has also forced many people to stop and reassess their lives which is always a good thing. It has also created much opportunity for those who can see it. There has been a huge number of redundancies and for the first time a large number of these people are highly experienced/qualified and never expected to be ...