by Una Hearne. There are swamps of information and suggestions out there on goal setting so I'm not going to repeat the most common ones. I'm adding a few principles here which I have come to believe are essential. I hope they are helpful to you. You do NOT have to believe in yourself and your Vision to succeed. I know this isn't the party line in manifesting but I did not believe I could reach my Vision when I created it. After all, I was in the wrong job - which ...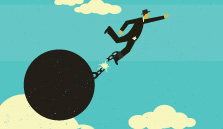 by Una Hearne. 'Selling yourself' is a phrase I dislike. I used it because it will accurately indicate to most of you what the subject matter of this blog is. I want to talk about how we communicate who we are, what we have to offer and what we want. This is something we have to do in most areas of our lives, for example in job hunting, running a business, raising our profile, socialising and relationships. I dislike the phrase 'selling yourself' because of course you are not. You may be selling your time, the ...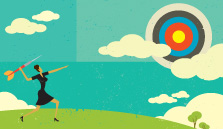 by Una Hearne. What if you just don't know what you want? What if you're not sure who you really are? Lots of people will say you need to know the answers but then can't tell you how to figure it all out. These are key questions, you can't go after what you want if you don't know what that is. And you can't know what you really want if you don't know who you are and what makes you happy. I specialise in this area because I could never resist the big questions. I have developed ...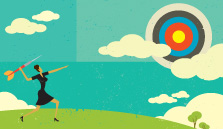 by Una Hearne. In my last blog I wrote about having a vision to motivate you. I want to talk about another good reason to have a clear vision for yourself. (Note I tend to use the word vision - if you don't like this word or it doesn't resonate with you please substitute whichever of the following you prefer:  goal, dream, outcome, mission, objective, desire, aim, target, intention, destination.) Our subconscious or unconscious mind uses metaphors (symbols, pictures, concepts) to make sense of the world and to shape ...