Una's little world 34. Making memories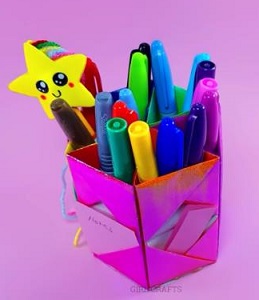 by Una Hearne.
This blog was supposed to go out back in March – obviously events overtook that plan! But it's relevant now as we settle in to our second lockdown.
The point of this blog is that we need to make sure we have good times. A lot of our life needs to be routine, to get the day to day stuff done without too much thinking about it. But if it's all routine, time passes in a flash. Years and decades condense into one blurred grey memory.
The good memories you have from childhood are often events like birthdays, holidays, adventures, new experiences. As adults we still need these things, to make feel-good memories and feel like we're really living. For some people it's got to be bunji jumping or sky diving to add colour. For others it doesn't have to include actual terror –  mini adventures do the job just as well for me, thank you very much. 🙂
My mini adventure story started back In 2018. I noticed craft courses in the Irish Heritage Park in Wexford, and wanted to do them all – love all things arty and crafty. I managed to get depressed because, with such limited energy and money, I couldn't do all of them. So I did none. WTF?
How daft was that? Last year I copped meself on – I could definitely manage a half day one. So I did three half day courses over the summer. Good times.
On each course I met a lovely bunch of people, had great craic and learned a new craft. Calligraphy first, brilliant teacher and a morning immersed in pens and colours – total playtime. Then there was Wet Felting, a gorgeous process and we each made a flower to take home. Pretty impressive they were too!
For the craic though, the beeswax candle-making course beat the other two by a margin. Again, lovely bunch of people and a new craft. Not quite sure what got into us all that morning, but from the off we were giddy as kids and there was plenty of laughs and jokes. Later, when our lovely teacher began to explain the necessity of trimming and dipping our wicks… well, I'm afraid it all descended rapidly into innuendo and hysterics. There may have been cackling and even tears of laughter, all without a single explicit comment. (We definitely cackled.)
We are now in a second and tougher lockdown – what with it being winter. We may not be able to go out to create memories, but if the previous lockdown showed us anything it is the enduring spirit and creativity we possess. We need creativity and fun in our lives more than ever.
So my question for you is, what memories are you making for yourself now? What will you do next just for fun? Just to add a little cheer? Just for you?
If you like this blog, please share it, and if you want to receive it straight to your email you can sign up here